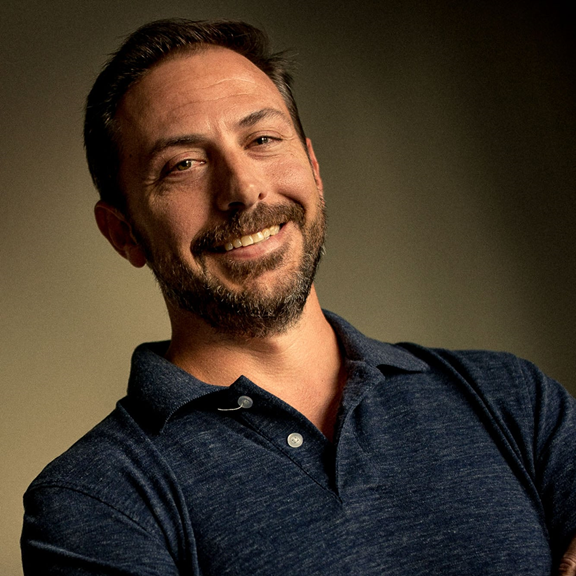 Navy SEAL, Rich Diviney is the Author of the game-changing new book, The Attributes, 25 Hidden Drivers of Optimal Performance, which could not have come at a better time! He is a former Navy SEAL Commander who served on 13 overseas deployments over 21 years as an active member and officer of the armed forces' most elite, top secret group.  During his career, Rich was intimately involved in a specialized SEAL selection process, which whittled a group of hundreds of extraordinary SpecOps candidates down to a handful of the most elite performers.
Often, Diviney would be surprised by which candidates didn't make it  and which succeeded. Someone could have all the right skills and still fail.  While more dismissible candidates would ironically prove to be top performers. This seemingly objective criteria wasn't telling him what he most needed to know: who would succeed in one of the world's toughest military assignments?
It is similarly hard to predict success in the real world! We have all seen the underdog student accomplish exceptional achievements or highly skilled employees fail to meet expectations.  We have seen the little engine that could, entrepreneur and company excel to the top and the dream team with tons of talent and a high profile brand with lots of capitol go under.
While working with top special operators for decades. Rich noticed that beneath obvious skills are hidden drivers of performance, surprising core attributes—including cunning, adaptability, courage, even narcissism—that determine how resilient or perseverant we are, how self-aware and how conscientious.  These attributes inform how we perform as individuals and as a team. These same methodologies that Rich used as a SEAL can be used by anyone in their lives for personal and professional development. Understanding these attributes can empower you to perform optimally, in any situation!
During our conversation, Rich offers an inside look at his new book, The Attributes: 25 Hidden Drivers of Optimal Performance. He shares the inspiration and philosophy behind the book, how to use the book to uncover our hidden attributes, understanding the difference between skills, talent, and attributes. Rich sheds light on optimal vs peak performance and how to use your attributes for personal and professional development. He also dials us into to the very cool online assessment tools he created with a dynamic team of experts so YOU can see what your made of when it comes to Grit, Mental Acuity and Drive. Click HERE to take the assessment!
Rich also talks about the SpecOps training program called MindGym—the first of its kind scientifically devised to help elite soldiers perform faster, longer, and better in all environments—especially high-stress ones. And of course, we talks about the workouts and training fueling him for success these days!
Diviney is also a highly sought after speaker and consultant with the Chapman & Co. Leadership Institute and Simon Sinek Inc. He's taught leadership and optimal performance to more than five thousand business, athletic, and military leaders from organizations such as American Airlines, Meijer Inc., the San Francisco 49ers, Pegasystems, Zoom, and Deloitte.
CONNECT
Rich Diviney on Instagram, Facebook, and LinkedIn
Marni On The Move Instagram, Facebook, or LinkedIn
Marni Salup on Instagram
SUBSCRIBE
Sign up for our weekly newsletter, The Download for Marni on the Move updates, exclusive offers, invites to events, and exciting news!
OFFERS
Take control of your health and wellness journey with InsideTracker, the ultra-personalized nutrition platform that analyzes your blood, DNA, and lifestyle to help you optimize your body from the inside out. Transform your body's data into meaningful insights and a customized action plan of the science-backed nutrition recommendations you need to optimize your health!  Get twenty percent off today at InsideTracker with our code THANKYOUMOTM.
Mad Ritual CBD Balm has changed our sports and fitness recovery game in a big way!  Get ready to recover like a rebel with these awesome high quality CBD infused products!  Shop with our code marnionthemove for 15% off your purchase..
Head over to our SHOP page for additional offers from Marni on the Move partners, sponsors, and guests including Navitas Organics, Sun Potion, Amrita Health Foods and more.
SHARE
Leave us a review on Apple. It's easy, scroll through the episode list on your podcast app, click on five stars, click on leave a review, and share what you love about the conversations you're listening to.
Tell your friends to what you love on social. Screenshot or share directly from our stories the episode you're listening to, tag us and the guests, and use our new Marni on the Move Giphy!