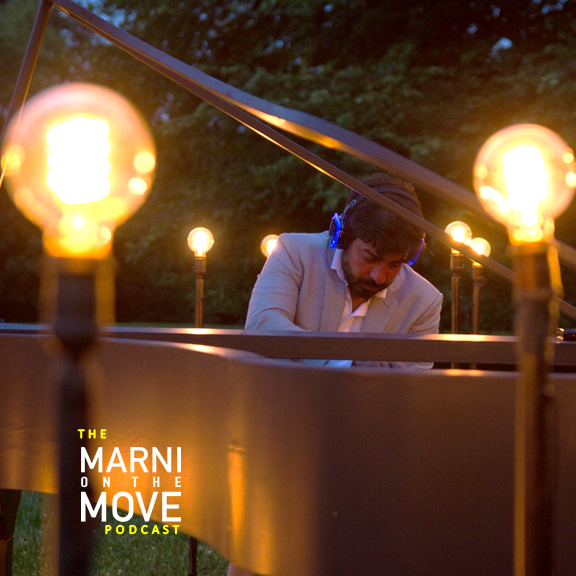 What does the energy of the universe sound like? Entrepreneur, Composer and Pianist, Murray Hidary, explains through his music and shares his newest creation: MindTravel. MindTravel is a piano concert, a musical journey and meditative experience that's sweeping the globe: from the shores of Santa Monica and Montauk to major cities such as London, New York City, San Francisco, Tel Aviv and more. MindTravel takes place in prestigious performance venues or as silent head phone concerts, in iconic natural settings around the world. Each performance is unique because there is an element of real-time composition. Marni syncs up with the talented Murray Hidary to tune in to his newest work of art and entrepreneurship. They connect about where it began, Murray's journey through music, what fuels him for success and what's next on the horizon.
On May 10, 2018, Murray will be performing in Central Park on The Great Hill at 7:00 PM  Click here for tickets
For additional information on MindTravel go to www.mindtravel.com. Connect with MindTravel and Murray Hidary on social @MindTravelMusic and @MurrayHidary
If you are enjoying the podcast, please leave a five star review on Apple Podcast or your listening platform. Connect with Marni on the Move on Instagram and Facebook and head over to our website www.marnionthemove.com
Thanks for tuning in!