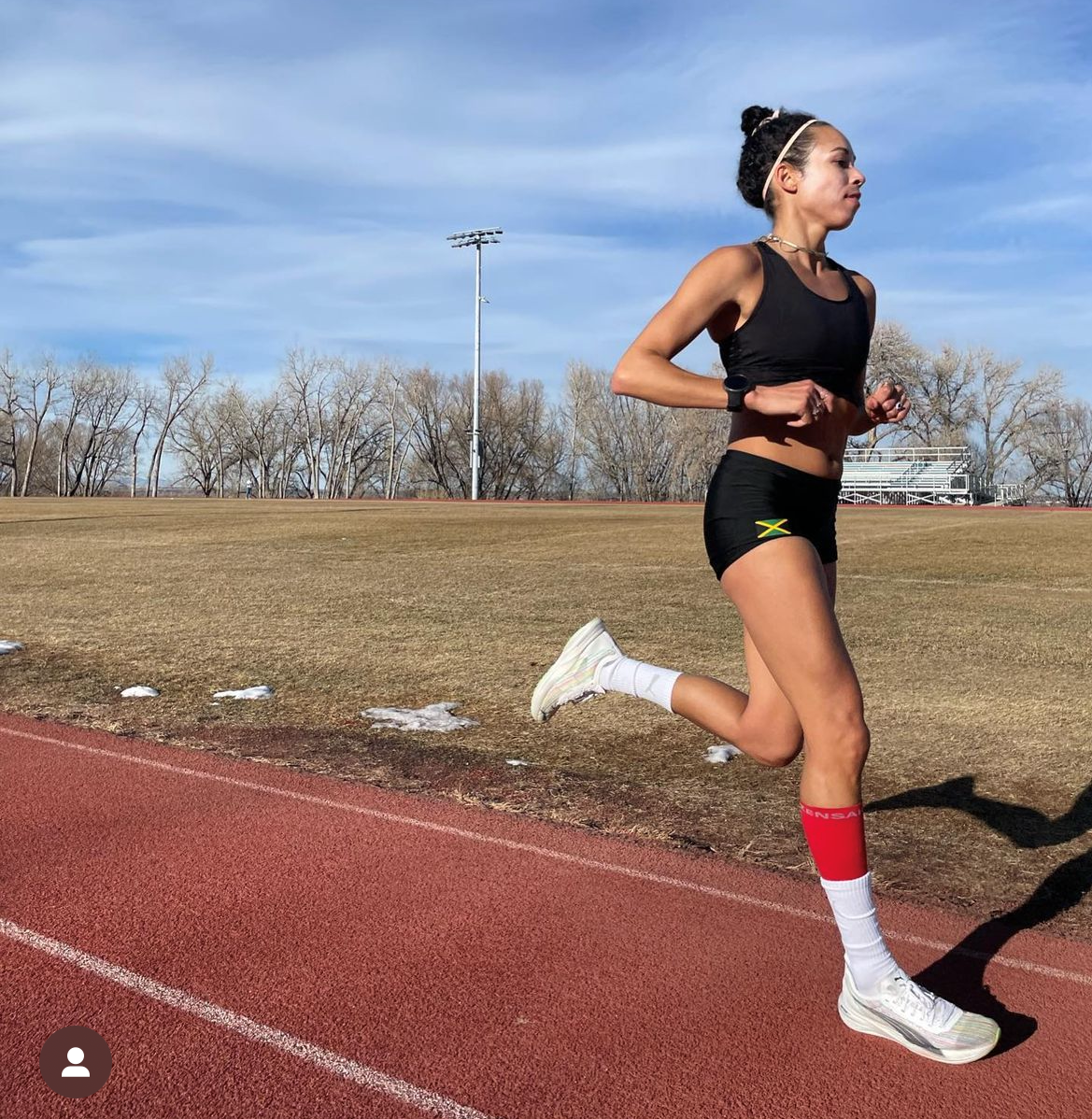 Today on the podcast, I sync up with Pro Runner, Aisha Praught Leer. She is a 2x Olympian and 7x Record Holder competing for Jamaica including winning the Commonwealth Games Gold Medal in 3000m Steeplechase and The Pan American Games Silver Medal in the 1500m race. We caught back in the Spring when she was just getting back to running after an injury and set back. Aisha and I chat about her weekly distance, where running began for her, what she loves about the sport, and her fave spots to run around the globe. We also sync up about the importance of strength training and nutrition and how game changing these are for her performance.  She shares how InsideTracker has been integral for her training, and we do a deep dive into the benefits and beyond.
CONNECT
Aisha Praught Leer on Instagram
Marni On The Move Instagram, Facebook, TikTok, LinkedIn, or YouTube
Marni Salup on Instagram and Spotify
OFFERS
AG1 by Athletic Greens: Get 5 free travel packs and a year's supply of vitamin D with your first purchase at AthleticGreens.com/MarniOnTheMove
HigherDOSE: Get 15% off on today at HigherDOSE with our code MOTM15.
InsideTracker: Get 20% percent off today at InsideTracker.com/marnionthemove
Revitin is a prebiotic toothpaste. Get 15% off and use our code Marni 15 at Revitin.com
SUPPORT THE PODCAST
Leave us a review on Apple. It's easy, scroll through the episode list on your podcast app, click on five stars, click on leave a review, and share what you love about the conversations you're listening to. Tell your friends to what you love on social. Screenshot or share directly from our stories the episode you're listening to, tag us and the guests, and use our new Marni on the Move Giphy!
SUBSCRIBE TO OUR NEWSLETTER
Sign up for our weekly newsletter, The Download, for Marni on the Move updates, exclusive offers, invites to events, and exciting news!