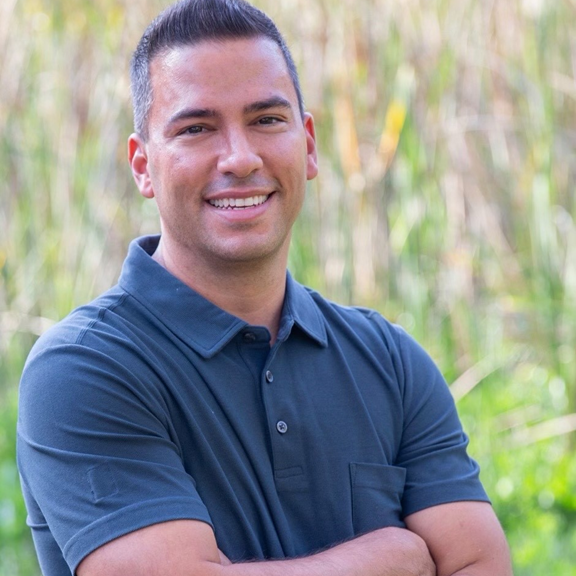 Dr. Daryl Gioffre is a celebrity nutritionist, author of bestselling books Get Off Your Acid and Get Off Your Sugar, Founder of Alkamind supplements  and The Gioffre Wellness Center in New York City and Newport Beach, CA, and is a Board Certified Chiropractor and Reike master as well. He is a world renowned pioneer in health and wellness, an expert in the alkaline diet, and a huge proponent of intermittent fasting. He is a highly sought-after longevity expert who uses a cutting-edge approach to nutrition to help his patients fight inflammation and achieve and maintain an optimal level of health and energy.
Today on the podcast, I sync up with Daryl about easy ways you can strengthen and boost your health and wellness routine for 2022 from diet and nutrition to strategy and goal setting.  He shares the five supplements and minerals most adults can't get from food and the foods we should add to the mix to get the nutrients we need.  We also talk about his "go-to" DIY at home heath tests that you can use to do a deeper dive into what's going on in your body  and take your health to a new level.  And it wouldn't be a convo with Daryl if we didn't mention sugar, and how you can ditch your sugar in 2022! This conversation is eye opening and will for sure change how you go about your health in 2022!
Daryl is my go-to for health and wellness. You may have heard him on the podcast on episode 153, tuned into our IG Live last summer or recently seen him on Access Hollywood back on January 26th, 2022!   Or maybe you've caught him on 'Live with Kelly And Ryan', The Doctors, Extra, E News, or read about his work and books in People Magazine, Vogue, The New York Post and more.  Today, he joins us on Marni on the Move.
CONNECT
Dr. Daryl Gioffre on Instagram
Alkamind  on Instagram
Marni On The Move Instagram, Facebook, TikTok, LinkedIn, or YouTube
Marni Salup on Instagram, Spotify, Zwift, Strava, Peloton
SUPPORT THE PODCAST
Leave us a review on Apple. It's easy, scroll through the episode list on your podcast app, click on five stars, click on leave a review, and share what you love about the conversations you're listening to. Tell your friends to what you love on social. Screenshot or share directly from our stories the episode you're listening to, tag us and the guests, and use our new Marni on the Move Giphy!
SUBSCRIBE TO OUR NEWSLETTER
Sign up for our weekly newsletter, The Download for Marni on the Move updates, exclusive offers, invites to events, and exciting news!
PARTNER OFFERS
Take control of your health and wellness journey with InsideTracker, the ultra-personalized nutrition platform that analyzes your blood, DNA, and lifestyle to help you optimize your body from the inside out. Transform your body's data into meaningful insights and a customized action plan of the science-backed nutrition recommendations you need to optimize your health!  Get 25% percent off today at InsideTracker