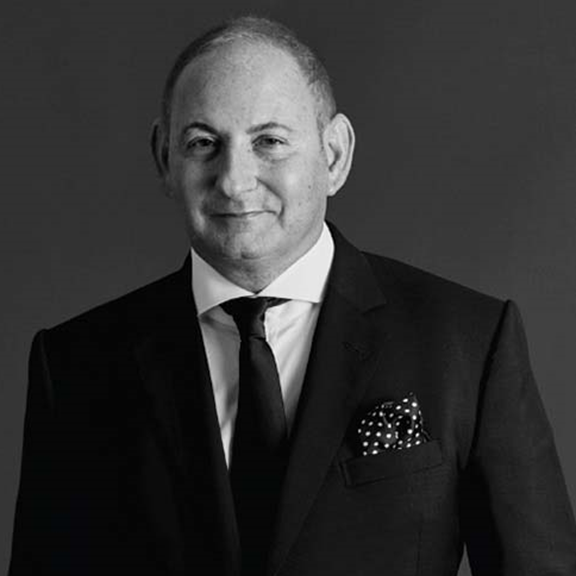 In 1998 a life changing career opportunity set him on the path for success. Today, John Demsey is the Executive Group President of The Estée Lauder Companies Inc. He is one of the most talented, creative and visionary brand builders and thought leaders in the beauty industry and pop culture. Since he joined the company in 1991, John Demsey has built and launched some of the world's most popular and beloved beauty brands beginning with M·A·C, where he was appointed President in 1998.  Demsey built the small, niche makeup artist brand into a global cosmetics powerhouse. He also serves as Chairman of the M·A·C AIDS Fund, which has raised more than $480 million to date in the fight against HIV/AIDS, spearheading the wildly successful M·A·C VIVA GLAM celebrity campaigns.
Another major career benchmark and passion for John was working closely with fashion designer Tom Ford to create TOM FORD BEAUTY's successful Private Blend and Signature fragrances and the Tom Ford Cosmetics Collection.  Also in his portfolio of beauty hits include Jo Malone London, Smashbox, Prescriptives, Too Faced, BECCA, By Kilian, GLAMGLOW, Frédéric Malle, Le Labo and RODIN olio lusso and more.
Fueled by his pet squad of seven dogs + three cats, his 10 year old daughter, a daily exercise and training routine, and an Instagram feed that is laugh out loud funny, it's no wonder John Demsey is at the helm of one of the world's biggest beauty empires.
On this episode, John and Marni sync up about where John's career began, his glamourous mother and grandmother, the story behind M.A.C, Estée Lauder, and Tom Ford Beauty, where he draws inspiration, what he looks for in talent-whether it's a spokesperson or a new brand, his pet squad, his very funny and sometimes serious Instagram feed, and the workout routine's that fuel him for success! Get ready to feel inspired and empowered by todays conversation!
If you like what you hear, please leave a five star review on Apple Podcasts! It's easy, open the app on your phone, scroll past the episode list to Ratings and Reviews, Click on the five stars, then scroll down and click on write a review.
Social
Guest Social
Email
Newsletter