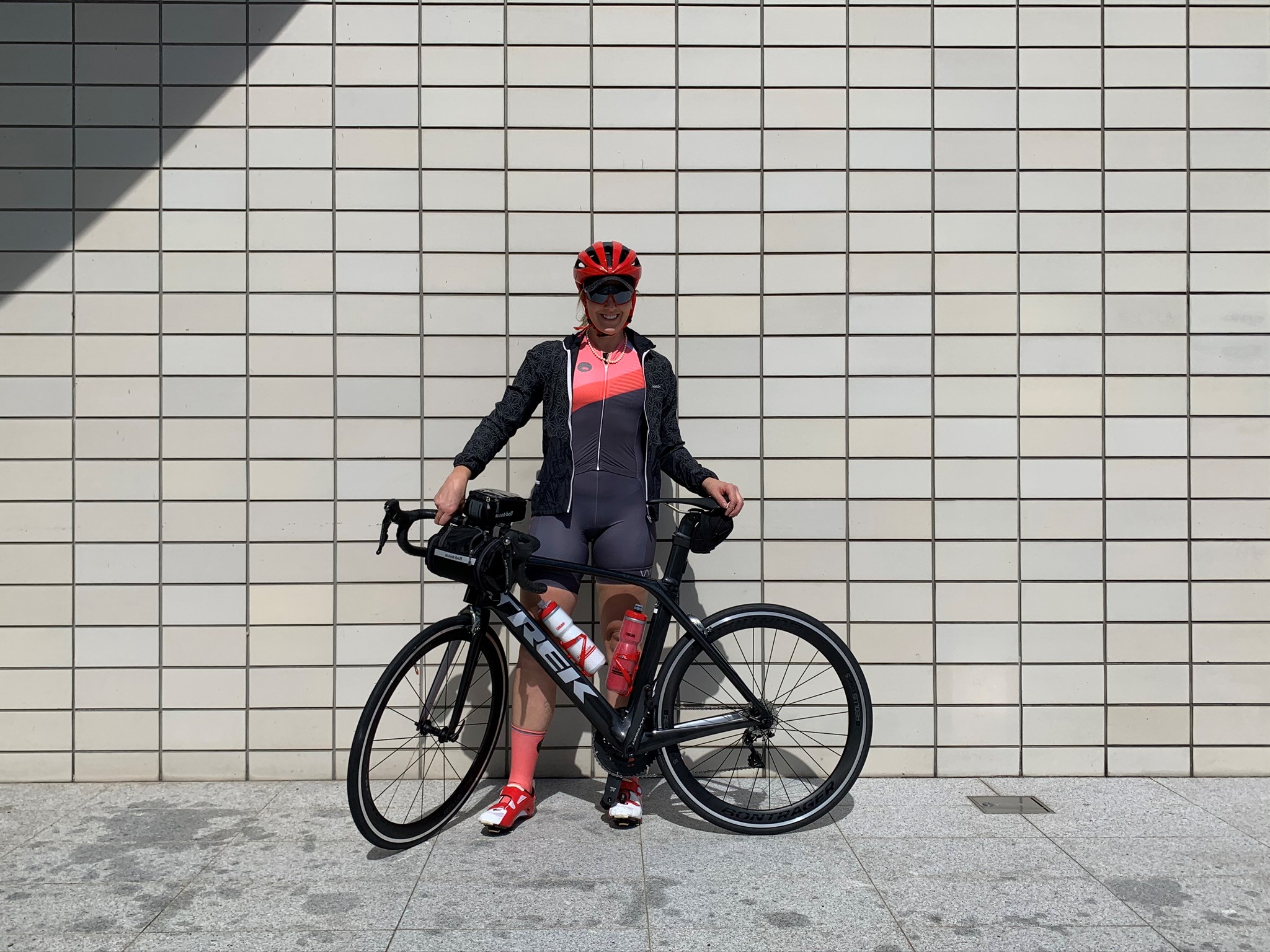 When elite triathlete, Cherissa Kell, needed a high-quality protein drink that was easy to use, that would help her stay hydrated, and was easy totake on the go, whether heading out for a bike ride, recovering from a long run, or a busy day with the kids, NeoTEIN was born!  After two years, and countless hours of research, experimentation, and testing, She created the NeoTEIN Stick Pack. The Stick Pack is an all-in-one protein + collagen + electrolyte drink that comes in a light and refreshing flavor!  I have been using the protein skicks for the past few months and they have been a terrifc addition to my fueling and recovery. Today on the podcast I  sync up with Cherissa to get the scoop on where it all began, how the company is growing, the high quality, science backed ingredients, and how her passion for endurance sports and triathlon career inspired this game-changing innovation.
CONNECT
Cherissa Kell on Instagram
Marni On The Move Instagram, Facebook, TikTok, LinkedIn, or YouTube
Marni Salup on Instagram and Spotify
OFFERS
Neotein: Get 20% off and use our code MARNI20 at Neotein.com
Revitin: Get 15% off and use our code Marni 15 at Revitin.com
Revitin is a prebiotic toothpaste that is an all-natural vitamin and mineral-rich formulation that gently cleanses, whitens teeth, and freshens breath while helping to restore gums and reduce harmful plaque. It is free of SLS, synthetic detergents, or additives and contains no harsh chemicals, fluoride, artificial colors, sweeteners, or dyes.
SUPPORT THE PODCAST
Leave us a review on Apple. It's easy, scroll through the episode list on your podcast app, click on five stars, click on leave a review, and share what you love about the conversations you're listening to. Tell your friends to what you love on social. Screenshot or share directly from our stories the episode you're listening to, tag us and the guests, and use our new Marni on the Move Giphy!
SUBSCRIBE TO OUR NEWSLETTER
Sign up for our weekly newsletter, The Download for Marni on the Move updates, exclusive offers, invites to events, and exciting news!