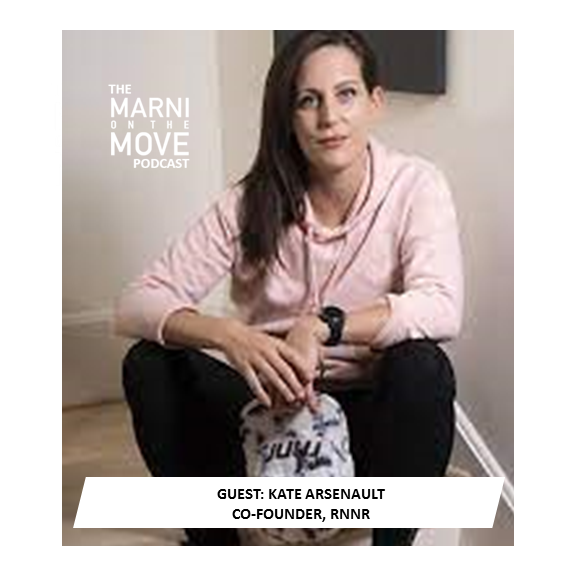 Kate Arsenault is the Co-Founder of RNNR, a performance running gear company with super cool, ultra-comfortable hats, beanies and socks. Founded by passionate runners, husband and wife team Kate and Justin Arsenault, who met at the start of a trail run—rnnr began with the simple mission of creating innovative products that solve real problems for everyday runners.   You're going to love this super inspiring entrepreneur story, fueled by running!
CONNECT
RNNR  on Instagram
Marni On The Move Instagram, Facebook, TikTok, LinkedIn, or YouTube
Marni Salup on Instagram, Spotify, Zwift, Strava, Peloton
PARTNER OFFERS
Alkamind Supplements:  Get 15% off Alkamind Supplements, use our code MARNI15
InsideTracker: Get 20% percent off today at InsideTracker.com/marnionthemove
SUPPORT THE PODCAST
Leave us a review on Apple. It's easy, scroll through the episode list on your podcast app, click on five stars, click on leave a review, and share what you love about the conversations you're listening to. Tell your friends to what you love on social. Screenshot or share directly from our stories the episode you're listening to, tag us and the guests, and use our new Marni on the Move Giphy!
SUBSCRIBE TO OUR NEWSLETTER
Sign up for our weekly newsletter, The Download for Marni on the Move updates, exclusive offers, invites to events, and exciting news!